Autumn foliage drive with great views!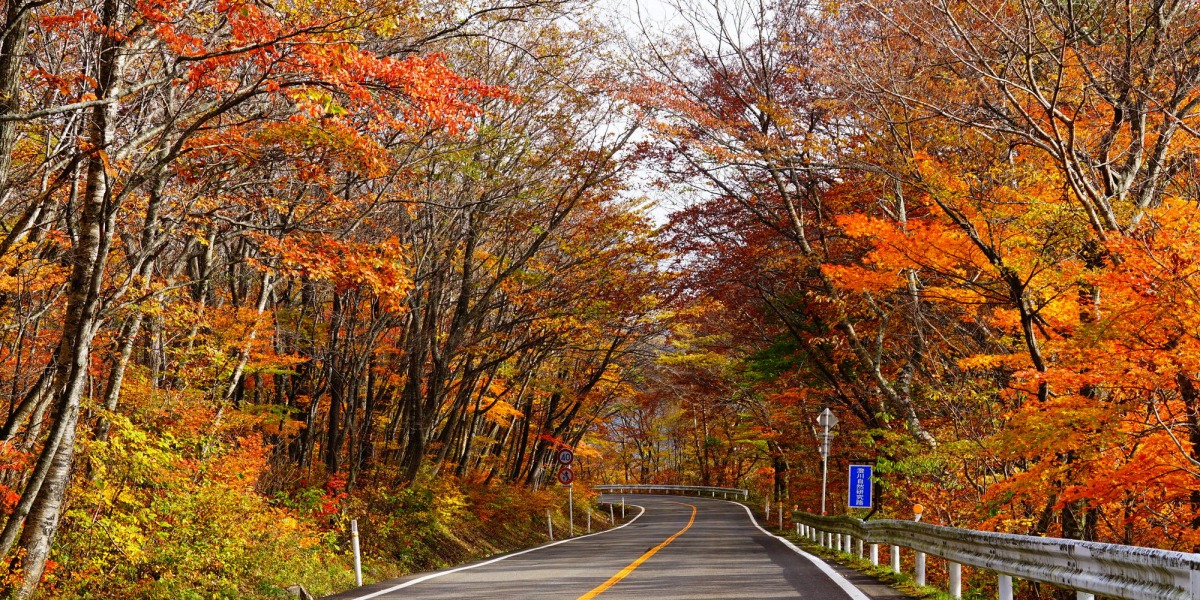 Suggested Time

2 days / 1 nights
Transport Options

Drive
The best time to see autumn leaves in Yamagata is from early to late October. Why don't you go on a scenic driving trip to Yamagata in autumn?
START
Day1
20 minutes
5 minutes
Kazamake Old Villa Muryokouen Shakado
10 minutes
Lunch at Shonai Tourist and Local Products Center
40 minutes
Yudonosan Shrine
This mysterious sacred location is the last stop of the Three Mountains of Dewa
Mount Haguro, Mount Gassan and Mount Yudono, known as the Three Mountains of Dewa, have been revered as sacred mountains for hundreds of years. Travelling to these three mountains is said to be a journey of reincarnation as believers pray for the present on Mount Haguro, for the past on Mount Gassan and for the future on Mount Yudono. A popular proverb goes "a western pilgrimage to Ise Shrine and an eastern pilgrimage to the Three Mountains of Dewa", and these mountains are a well-known destination for a once in a lifetime visit.
Mount Yudono is the final destination of the pilgrimage where mountain priests come for ascetic Zen practices after performing austere rituals in Mount Gassan and Mount Haguro. As a particularly sacred location there are a number of regulations visitors must observe when visiting Yudonosan Shrine. Photography is not allowed and in order to preserve the shrine's mystery visitors are prohibited from talking about what they see and hear inside its precincts. The wearing of shoes is not allowed on the shrine's grounds as the area is regarded as a sacred place separate from the outside world. The barefoot walk along the approach to the shrine gives visitors a feel for the earth's energy.
There is no main shrine building, instead the object of worship here is a massive ginger-coloured rock spouting hot water. After purifying themselves at the shrine entrance, visitors are finally allowed to face the sacred rock to pray.
Meanwhile, Mount Yudono is known as a lucky location for matchmaking and is nicknamed "the Mountain of Lovers". Unique good luck charms for romance popular with local women are available from the shrine.
Yudonosan Sanrojo beside the shrine's main gate offers accommodation with hot spring facilities (reservations are required), day visits are also available. Note that visitors need to make a bow to the altar at the bathhouse before taking a bath!
1 hour and 20 minutes
Stay one night in Kaminoyama Onsen
Day2
35 minutes
Zao's Okama Crater
Mount Zao is one of the 100 most famous mountains in Japan. Zao's Okama Crater is a crater with a lake surrounded by three mountains. It is also called Goshiki-numa (five-colored swamp) because its color changes to dark green, blue, and other hues depending on the sunlight.
40 minutes
10 minutes
20 minutes
15 minutes
5 minutes
Zao Onsen Outdoor Hot Spring
35 minutes
GOAL