Hijiori Onsen hot spring tour and power spot tour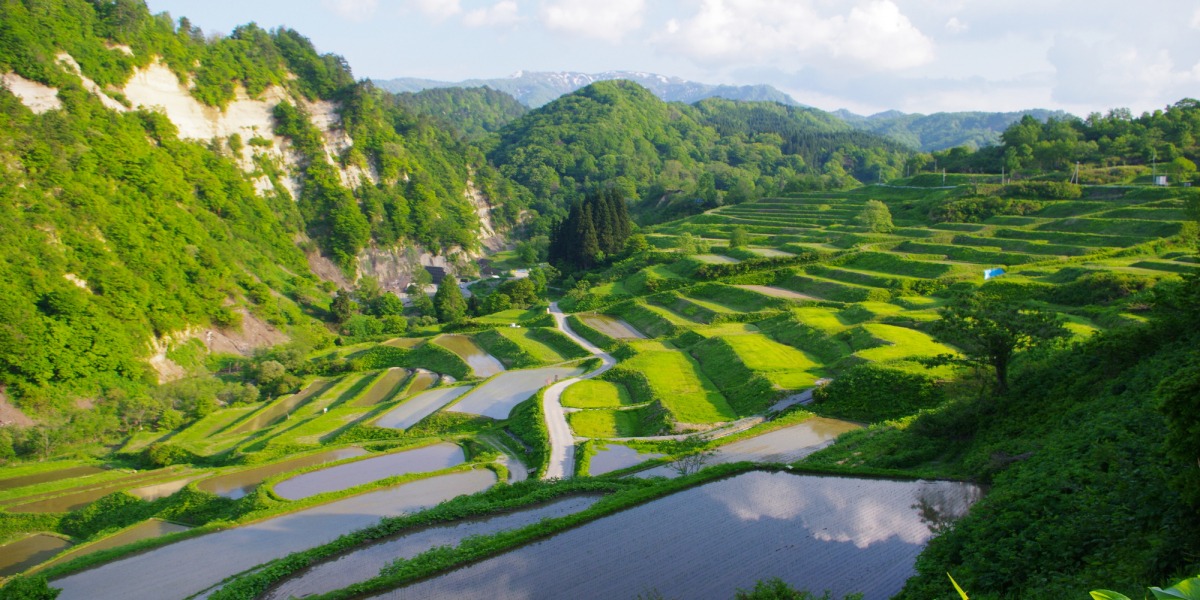 Suggested Time

2 days / 1 nights
Transport Options

Drive
Heal your body and soul by fully enjoying the hot springs in Hijiori Onsen, which still retains the atmosphere of a traditional hot-spring health resort, and visiting spiritual power spots in the Mogami area.
START
Day1
25 minutes
Tall Cedar Tree in Kosugi
10 minutes
20 minutes
Mogami River Basyo Line Descent
Go down the magnificent Mogami River while listening to the barcarolle of the boatman and the famous stories.
Let yourself be in the flow of the Mogami River and enjoy the scenery from the boat. You can enjoy the slow boat descent while listening to the boatman's song in the magnificent nature at any time of the four seasons. In winter, there is also a "Kotatsu boat" service. (December to the end of March)

35 minutes
Stay one night in Hijiori Onsen
Day2
Hijiori Onsen Morning Market
40 minutes
20 minutes
35 minutes
15~25 minutes
Shinjo and Mogami Soba Road
Yamagata's buckwheat soba noodles are firmly chewy, and the flavor of the buckwheat fills your mouth as you chew. How about a lunch of superb soba in Yamagata, which is famous for its soba?
5~25 minutes
GOAL